The future of energy starts here
What is the cluster?
Unlocking a world powered by cleaner energy. Together.
Fusion is the energy of the future. A practical energy source working with renewables to provide the sustainable power the world needs. And at The Fusion Cluster we're helping to create it. 
Learn more
Why should I join?
Fusion at your fingertips
Joining the Fusion Cluster means being part of a community of the UK's brightest minds and organisations. It means you'll be helping to achieve fusion faster.
Access to facilities
You'll have access to cutting-edge, national facilities that play a vital role in getting fusion on the grid.
Showcase for fusion
Raising awareness of fusion and promoting the UK's fusion capabilities to your future customers and collaborators here and abroad.
Start-up support
Practical business advice that will turn your great idea into a successful, vibrant business. Get involved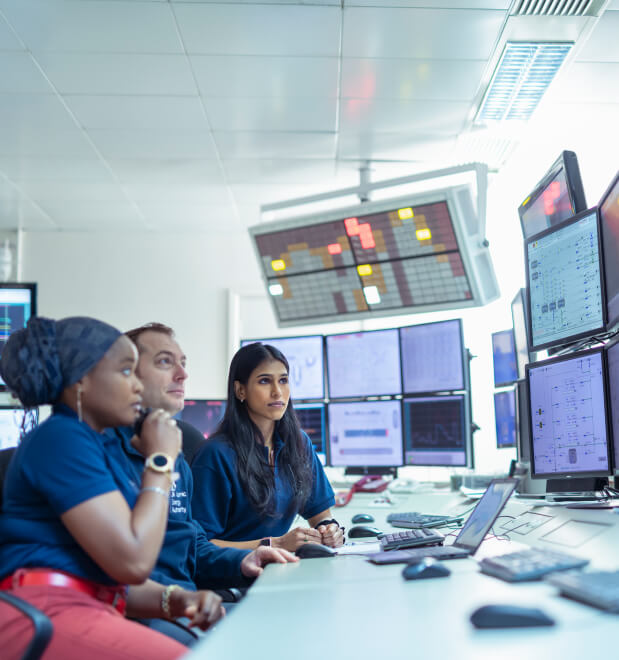 Why should I join?
Be ahead of the curve
Bringing insight, skills and new technologies together to spark innovation and new businesses. 
Experienced peers
You'll have access to a pool of employees and like-minded experts with a wide variety of skills and depth of experience.
Knowledge sharing
You'll be part of a community with industry-leading knowledge and expertise – cross-sharing ideas and insight to help make fusion a reality.
Dedicated cluster manager
You'll be supported by a cluster manager who knows fusion inside out. Get involved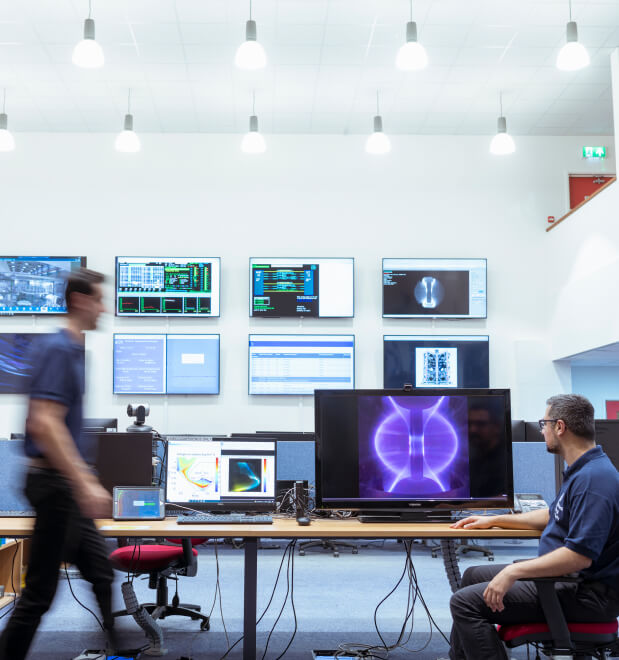 Who's involved?
Minds. Skills.
Expertise. Fused.
Learn more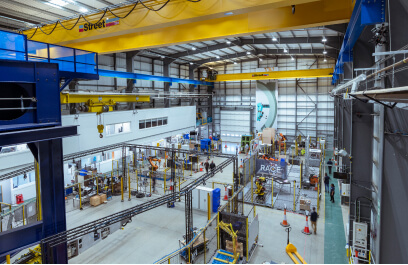 What's happening now?
Discover news, events and useful documents through our curated content hub.
Read more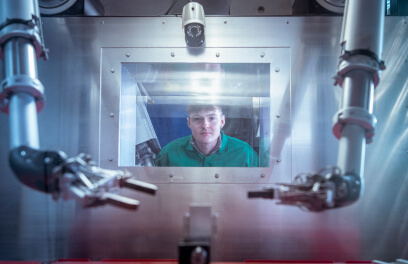 How does the cluster work?
The cluster creates connections, facilitates knowledge sharing and helps organisations find the partners they need to advance their work on fusion.
More about the cluster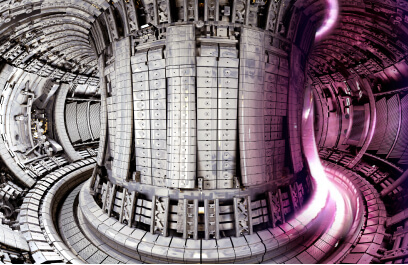 What is fusion energy?
The challenges of fusion power are too complicated for any one organisation. Only by working together will they be solved.
Learn about fusion